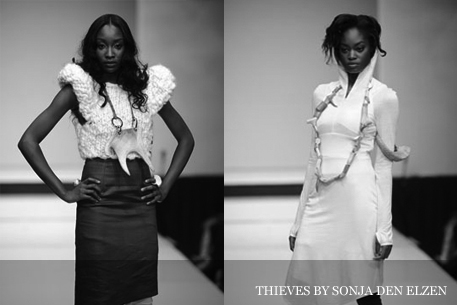 Title: R4: The Next Dimension of Fashion
Location: Toronto
Link out: Click here
Description:
"R4 Fashion is an event looking to bring together students, young professionals, industry leaders, fashion community members, and green advocates for a celebration of top and upcoming Canadian fashion designers who view fashion with an added green dimension. Also it's to promote sustainable design & technology, lifestyle, and eco-friendly consumer decisions in the community.
"Join us for an exciting evening of Haute Couture fashion featuring some of Canada's top fashion designers including headlining AIME by Monica Mei, CARRIE by Carrie Hayes, Thieves by Sonja den Elzen, and Rachel Jasmine Chan. All will present sexy and fashionable eco-fashion lines proving that going green doesn't leave style behind.
"Hosted by the wonderful Candice Batista of A Greener Toronto, the evening will also feature upcoming young fashion designers who combine their environmental consciousness with talent for fashion design. A competition will make the evening more exciting, as one winning student designer will be selected from our jury of special guests: Kelly Drennan, Amanda Brugel, and Gail McInnes!"
 
Start Time: 8:00pm
Date: 2009-11-20
Source (both image and text): R4