There are two events in particular that we were sorry to have missed recently: IXEL MODA (Colombia) and the Ethical Fashion Source Expo (UK), held in conjunction with the RITE Conference. 
The congress in Colombia, founded by Danilo Cañizares and Erika Rohenes Weber, is unique in its integration of international runways and professional presentations. College of William & Mary Professor, and author of Couture and Consensus, Regina Root serves as President Ad Honorem of Ixel Moda and oversees the academic vision of the congress along with fellow scientific committee members Kathia Castillo (Brazil) and Alex Blanch (Spain). Root's keynote speech, invited by the founders and the sponsors which included among others the Cartagena Chamber of Commerce, the Colombian Ministry of Education and Ministry of Commerce, Industry and Tourism, focused on Latin American heritage in world fashion.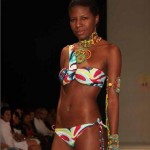 The announced theme for next year's congress is "Origins of Latin American Fashion".
The conference also featured speakers such as Marsha Dickson of University of Delaware, author of Social Responsibility in the Global Apparel Industry and editor of Sustainable Fashion- a Handbook for Educators as well as Francesca Granata, editor of Fashion Projects, among other fantastic presenters.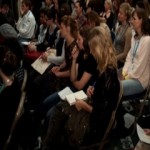 Lucky for us (and you!) Fashion Projects and TED have posts up on their sites to sum up some of the great research and work presented.
Jen Ballie and Matilda Aspinall, two of TED's PhD students, checked out the EFF Expo, and attended the 'Innovation' seminar. If you too missed out on these events, pop on over to TED and Fashion Projects to learn more.