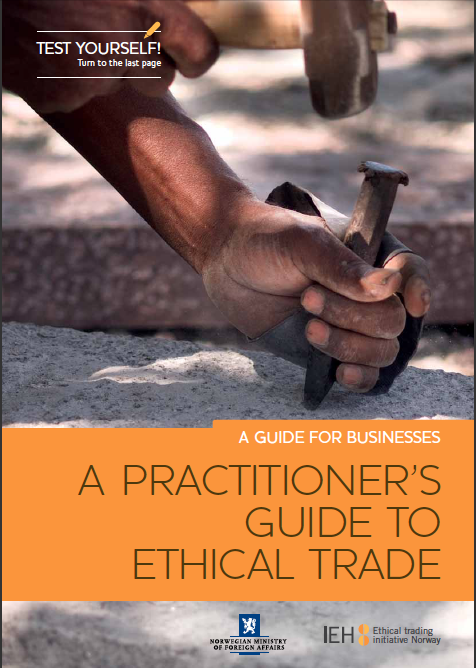 Does ethical responsibly apply to me? How do I start? How do I identify the risks in my supply chain? Can I really make a difference?
Here at SA we say that the answer to all the above is YES!
The idea of ethical and environmental practice can be daunting to many, however with the right tools the process of identification and implementation of ethical practices can be rewarding. Thus, help change the course of unethical practices in supply chains.
The Ethical Trading Initiative – Norway  (ETI-Norway) recently launched "A Practitioner's Guide To Ethical Trade",a new tool to assist businesses implement tf ethical practices. Per Bondevik, Managing Director of ETI -Norway explains that:
"We have developed this guide in order to show that ethical trade is doable and that it also yields results,even for small and medium-sized enterprises. It's really just a matter of getting started."
Among many aspects the guide provides information and guidance about: 
– Ensure commitment to ethical trade in the company and its supply chain
– Ensure company-wide commitment, plan and organise the work
– Communication with suppliers
– Risk assessment in the supply chain
– Purchasing Practices
– Collaborative approach to making improvements
– Measuring performance, reporting and communicating
–  E stablish key performance indicators
– D ocument progress and challenges
– C ommunicate results and challenges
– Test yourself
The test your self section provides a simple yes/no questionnaire and is very useful in order to identify if ethical practices is relevant for you.
Whether you're a tutor, student or a business professional, this guide gives a good explanation as to how ethical practices must be integrated and structured within an organisation and can be useful in education and as a tool to analyse how  different companies work with such challenges within their value chain.
Source: ETI -Norway