Clearing the Hurdles challenges sportswear companies Nike, adidas, Pentland, Puma, Lotto, New Balance, Asics and Mizuno on the working conditions within their supply chain, and offers a snapshot of the state of play for these companies, identifying four key "hurdles" facing workers within the sportswear industry, and recommending solutions for how to overcome them:
You can view all company responses, here, as well as the Play Fair letter.
This image  is a mere screen shot of the (very interactive) Response Chart and Response Key. Click on the image to be taken to the Chart of Responses.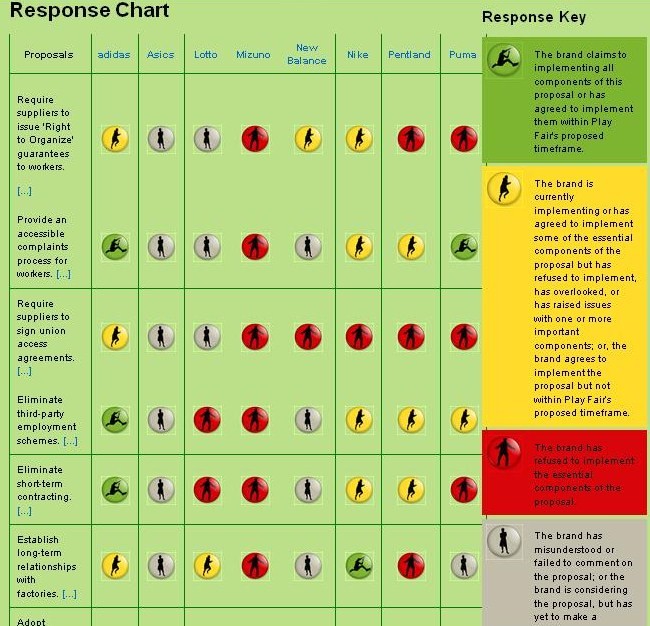 The Play Fair campaign is made up of  the Clean Clothes Campaign (CCC), the International Trade Union Confederation (ITUC), and the International Textile, Garment and Leather Worker's Federation (ITGLWF), in partnership with Maquila Solidarity Network, and other organizations worldwide.