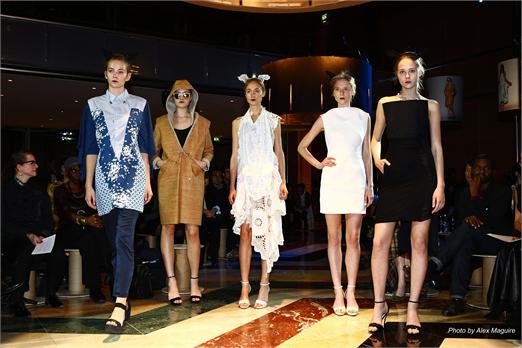 On November 10th, the Centre for Sustainable Fashion (CSF), at London College of Fashion, announced the winners of this year's Fashioning the Future Awards — themed UNIQUE.
Congratulations to Ashley Brock (United States), Sara Emilie Terp Hansen (Denmark), Evelyn Lebis (Sweden), Christian Frank Muller (Germany) Alice Payne (Australia), and Lara Torres (Portugal).
Here is a taste of just two of the award winning entries (now added to the 'Projects for Change' collection on the left):
"Man sinking to the floor" from "An impossible wardrobe for the invisible," by Lara Torres, is "a video installation showcasing water soluble clothing in order to comment upon the transient and disposable nature of fashion." (CSF) Click here to view the entire series of performances.
"Lara Torres present's the recordings/documentation of seven performances in a video screening. These videos are based in the creation of temporary clothes that are produced with the aim of being destroyed. They refer to the los[s] of the object and the documentation of this loss. The action of effacing the clothes leaves a trace (the seams) translating a strong relation with memory and forgetfulness." (Lara Torres, An impossible wardrobe for the invisible: vimeo)

– – – – – – – – – – – – – – – – – – – – – – – – – – – – – – – – – – – – – – – – – – – – – – – – – – – – –
ThinkLifecycle, by Alice Payne, is "a widely applicable content management system joining new and existing industry practices in order for companies to evolve towards a sustainable fashion industry." (CSF)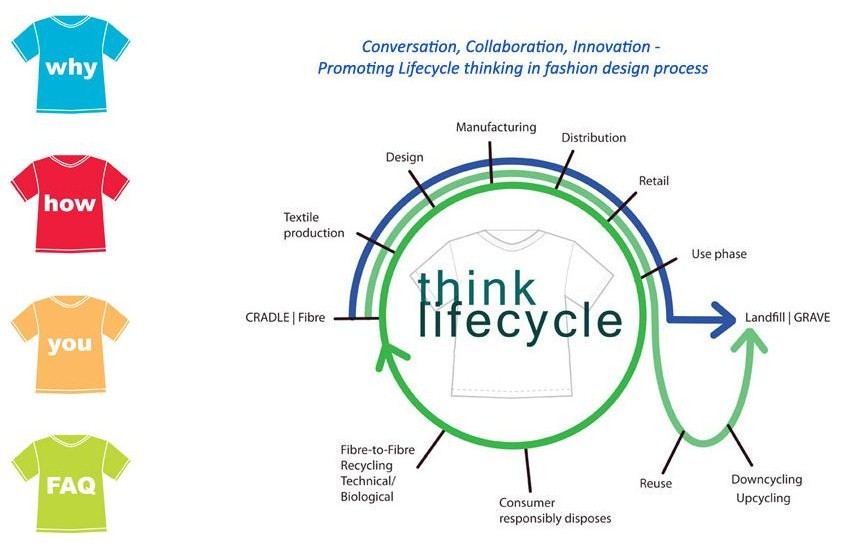 "The ThinkLifecycle CMS grew from the need for sustainability to be a central concern within the mass market design process, rather than a tacked-on extra. Mass market fashion is affordable, accessible and democratic. However, it is based on a linear model of production where resources are extracted en masse, manufactured into garments and then sold to consumers, who rapidly dispose of them to purchase new product." (ThinkLifecycle)
Congratulations to all the winners, finalists, organizers and participants!
Source: the CSF
Photo Credit: Alex Maguire, via the CSF