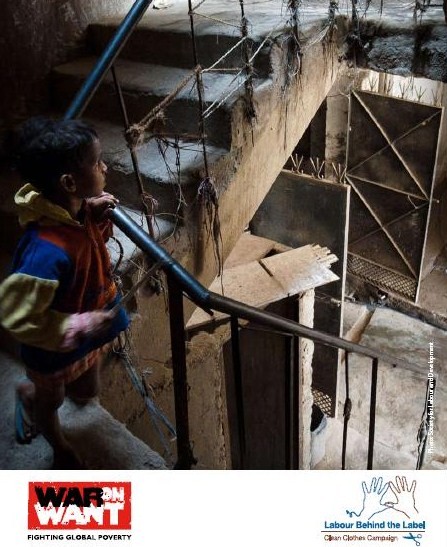 "Workers' children in the area are not admitted in the Government schools in Delhi as they cannot provide the documents the Delhi Government Schools ask for." (Worker X, Case Study: Taking Liberties)
Labour Behind the Label and War on Want are reporting gross violations of workers rights in two Delhi factories producing garments for M&S, Debenhams, Next Monsoon and Arcadia.
Taking Liberties, cites exploitative labour practices such as unregistered living in slum housing, precarious labour through non-contractual temporary employment, threats and violence against workers through hired security in anti-union workplace environment, poverty wages (workers paid less than ½ a living wage), and forced overtime.
The report is asking M&S, Debenhams, Next Monsoon and Arcadia to:
Take action! Click here to download the report have your say! Speak out against worker violations and speak up for workers rights!