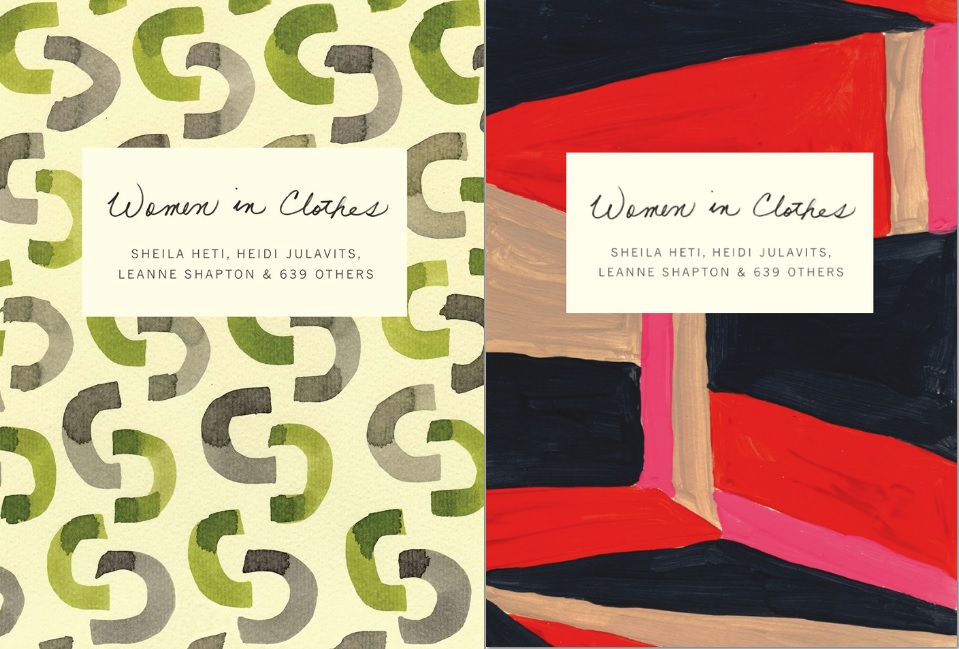 We first caught wind of the epic collection that is Women in Clothes via Facebook from Zoe Welch, who contributed to the project.
Most wonderfully, you can read through participant survey answers online!
Although the book is now published, the project survey itself is still online, which we think would make an awesome classroom activity!
Edited by Sheila Heti, Heidi Julavits and Leanne Shapton, Women in Clothes captures the voices and stories of 600 contributors from across the world.
Through interviews, conversations, surveys, diagrams and drawings, and with original contributions from a wide range of people, including established artists and writers like Miranda July, Molly Ringwald, Eileen Myles, Mona Kowalska, Rachel Kushner, Roxane Gay and Sarah Nicole Prickett, Women in Clothes will explore the multiplicity of motives that inform how women present themselves, and what style means (Women in Clothes)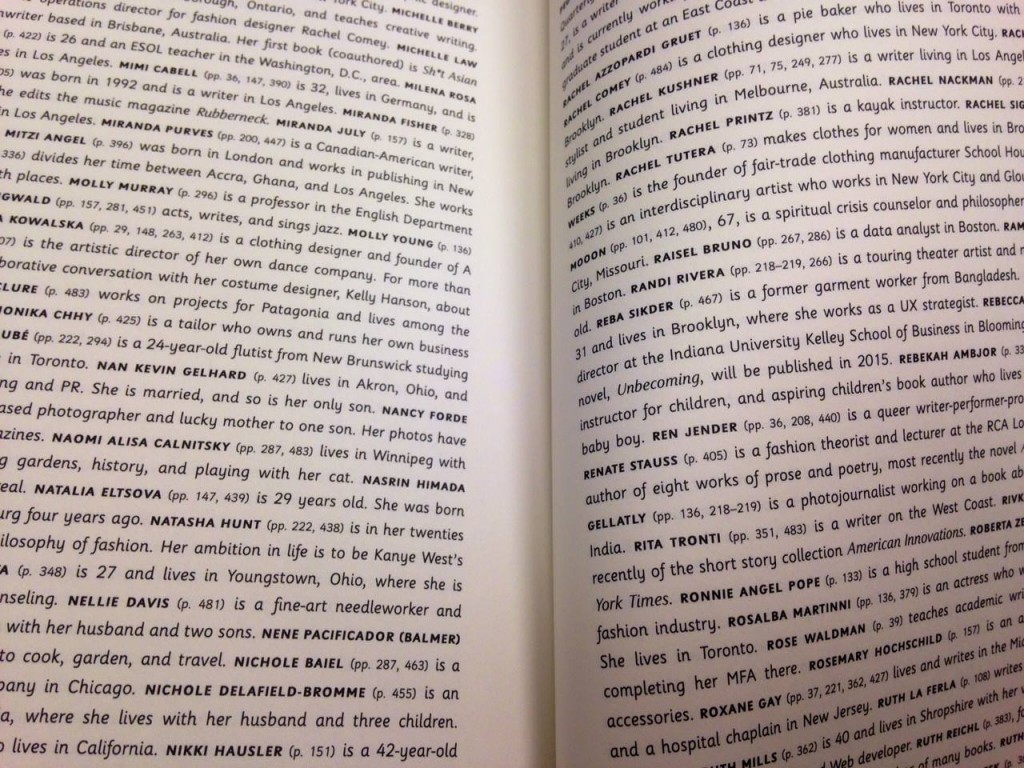 The Editors of the book sat down with Jian Ghomeshi for an interview on the CBC, click here to check it out. The spirit of the book, according to Shapton, comes down to connections with strangers (Leanne Shapton, on CBC Radio).
So looking forward to reading this!
Images via the Women and Clothes Facebook page.