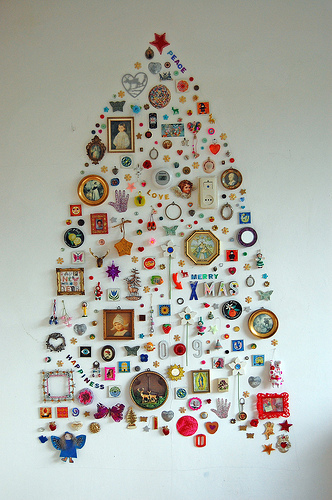 There are so many amazing holiday gift guides out this year—we thought we would offer you a roundup of our favorites.
Inhabitat's "Green Holiday Gift Guide" is wonderful gift guide. Our favourite features are Heirloom and Gifts of Time.
Core77 has compiled their annual gift guide, "77 Righteous Gifts Under $77". Needless to say, it's righteous.
Treehugger wants you to have a Slow Holiday this year. They have put together another fantastic gift guide, and even resurrected their 2005, 2006, 2007 and 2008 guides, so you will have PLENTY to choose from!
Ecofabulous has done a great job putting together Eco Gift Guides:
For the Couch Potato // For the Man About Town //For the Style Maven // For Tiny Tots // For the Rockstar
They have also rounded up their picks for best online shops this season, here.
Also, in Canada, be sure to check out Shop Sustainable (Toronto) and Body Politic (Vancouver)
Searching through Core77's Righteous Gift Guide, you'll find Design Revolution: 100 products that Empower People, by Emily Pilloton (forward by Allan Chochinov), and Nathan Shedroff's book, Design is the Problem: The future of Design Must be Sustainable. These books are a must have for the designers, design enthusiasts, and/or the activists in your life. For more book ideas, check out the SA recommended reading section of the site, here.
You can also "Regift The Fruitcake" in support of Project H and help them meet their fundraising goal of $10,000 this month for their Design for Education Initiatives!
Happy Spending!