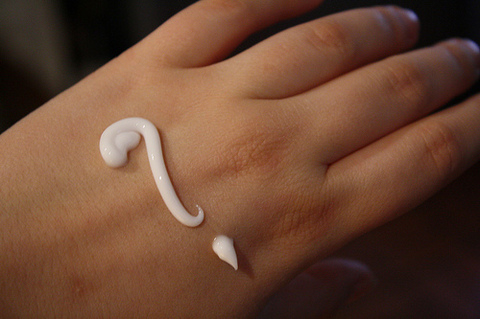 Credit: jypsygen via Flickr.
The David Suzuki Foundation (DSF) has compiled a list of toxic chemicals to avoid in personal care products.  
Research has shown that "one in eight of the 82,000 ingredients used in personal care products are industrial chemicals, including carcinogens, pesticides, reproductive toxins, endocrine disruptors, plasticizers, degreasers, and surfactants." (DSF)
You'll notice that Formaldehyde has made the list. Please note that this chemical, a known human carcinogen, is widely used in permanent press fabric.  
Here's who made the list:
BHA or BHT // Siloxanes // DEA // Dibutyl Phthalate // Formaldehyde-releasing Preservatives // Fragrance or Parfum // Coal Tar Dyes // Parabens // PEG compounds (e.g., PEG-60) // Petrolatum // Sodium Laureth Sulfate // Triclosan
Click here for more info.