Check out this Wind Knitting Factory by RCA grad Merel Karhof.
But don't just stop there—also check out Karhof's Energy Harvesters: broaches that are worn to illustrate the amount of personal wind power harvested as you walk around!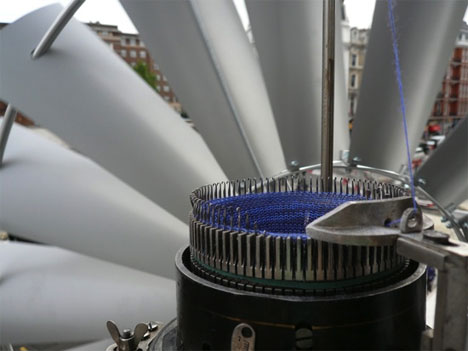 "The knitted material is harvested from time to time and rounded-off in individually packaged scarves. Each scarf has its own label which tells you in how much time it has been knitted and on which date." (Merel Karhof)
Click here to visit Core77, where Lisa Smith has more details. According to Smith, this is "quite a smart way to think about all the ways we can harvest the potential around us. especially if applied at the scale of a factory."
We agree! This is a brilliant project–and the images and videos are wonderful!
Source: Core77