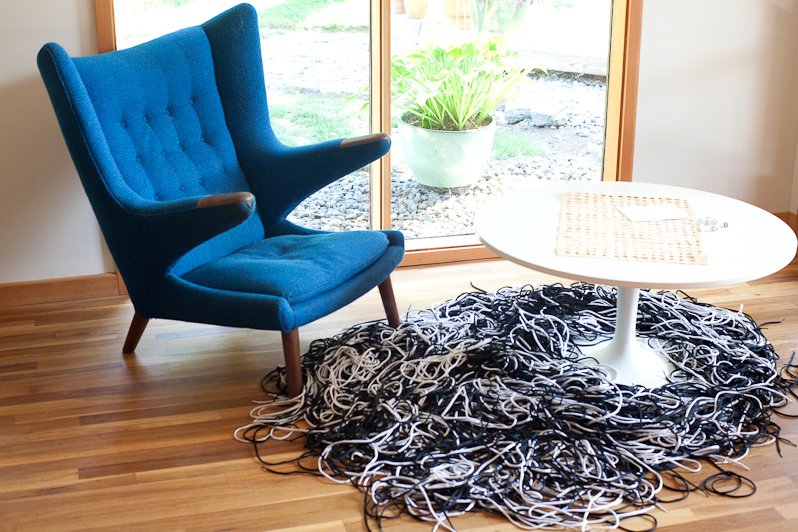 These beautifully unique rugs were created and designed by artists Nate Siverstein and Andrea Paustenbaugh. Each Shoelace Rug is a one of a kind design. All have been created through the upcycling of 100% resused materials (laces), by a fourth generation family owned manufacturer local to the artists, in the USA. The designers view their designs as "multifunctional earth friendly sculptures," and are passionate about creating responsible designs.
 "The shoelace rug is a sculpture that evolves beneath your feet. Shape, size, and depth are determined by the user. Machine washable."
Since they are machine washable, they can also be washed by hand (no dry-cleaning necessary).
Source: Core77 and Shoelace Rug