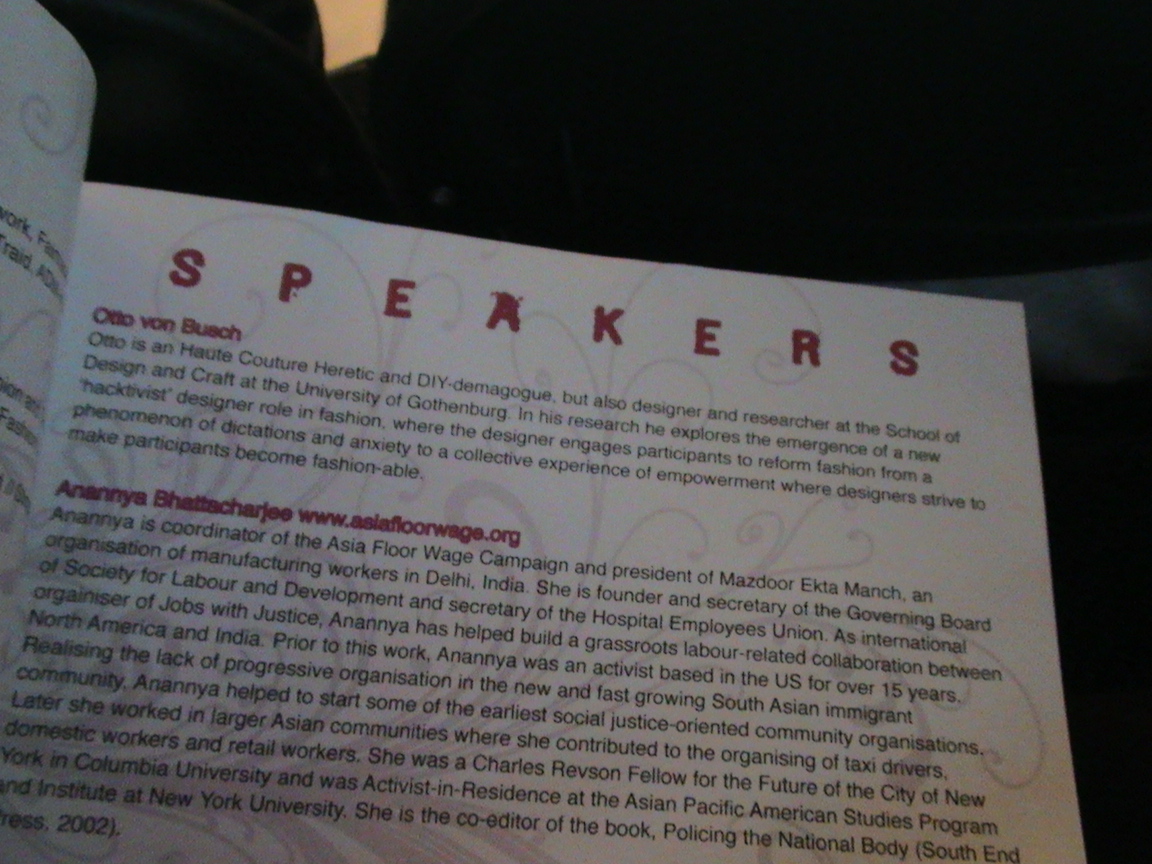 One of the headliners at the conference was Otto von Busch (Haute-Couture Heretic – critically hacking and re-forming the operating system of fashion and the industrial modes of production). The presentation "Hacking Fashion" was absolutely fabulous, and when it came time for Otto to close his presentation, nobody wanted it to end!
Investigating 'rituals of fashion,' Otto discussed the role of fashion in activism and asked: are we still open to invest emotionally in fashion?
With fashion week, we celebrate the arrival of spring, and then when the new season comes into play, we ritualistically slaughter off the old to celebrate the new.
According to Otto, designers believe in intelligent design, meaning that what they do is extremely unique.  
He asked some interesting questions:
Why do we slaughter fashion at the end of fashion?
What does this repetitive ritual mean?
Has the emotion been lost?
Other questions surrounded the consequences of the democratization of fashion, and so much more.
This is just a small reflection on Otto's presentation. Stay tuned for a full roundup of Hacking Fashion: How can we participate in fashion differently to build an industry that nurtures both maker and wearers?
In the meantime, check out >self_passage<, a project that explores empowerment, self-development, and personal growth through fashion.
"The selfpassage projects try to bend the power of fashion into a force to achieve a positive personal and social condition with which the Everyperson is free to grow to his/her full potential by means of engaged fashion practices" (>self_passage<)