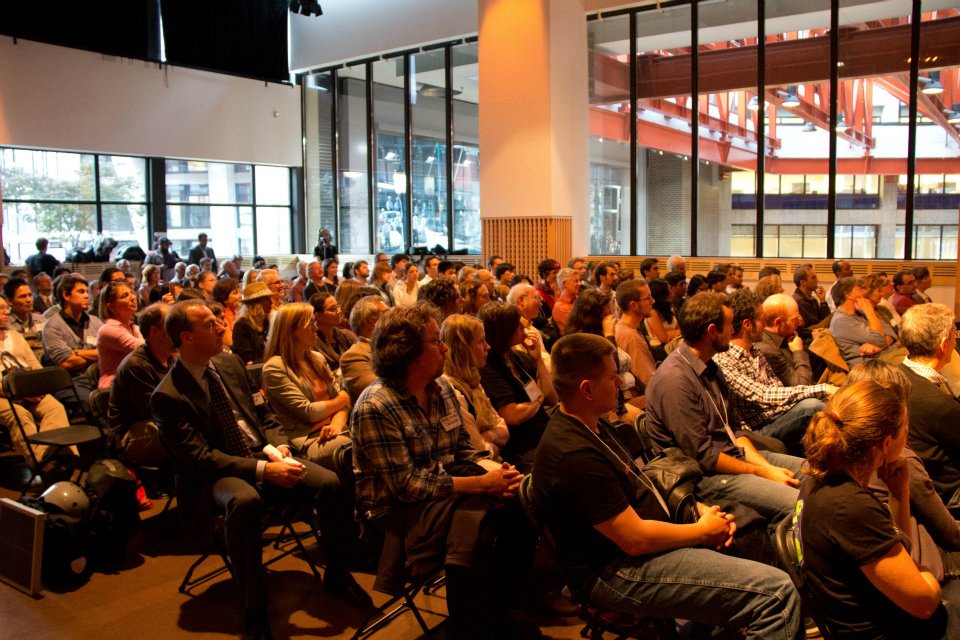 Back in September, with support from Tides Canada, the Google Earth Outreach team selected Social Alterations to join nearly 50 social justice and environmental security organizations from across Canada for a three-day intensive workshop.
The specialized training provided insight on how to harness Google Earth and Google Maps to deliver cutting edge education on social justice and environmental security issues.
At the end of the week, Dr. David Suzuki joined Google Earth Outreach founder Rebecca Moore as guest speaker in an intimate reception to mark the official launch of Google Earth Outreach in Canada.
In his speech, Dr. Suzuki highlighted the important role Google Earth can play in securing social justice and environmental protection and celebrated the Google Earth Outreach team on all that they have accomplished so far.
To be chosen to join the crème de la crème in Canada's non-profit and social enterprising sector was an honour, and one we have not taken lightly.
So far we've successfully integrated Google Earth into some of our in-class guest lectures:
we've connected cotton production to human security for Political Science students at Simon Fraser University using a case-study analysis of the Aral Sea crisis with the aid of historic satellite imagery, and
taken the Textile Arts students at Capilano University through a virtual tour of our t-shirt travels programming using Google Earth and mapping tools.
While we're not ready to launch the online component of our Google Earth education platform just yet, we'd like to thank Tides Canada and Google Earth Outreach for supporting the work we do through Social Alterations.
We can't wait to share with you what we've been working on, so stay tuned!
Photo credit: Tides Canada Facebook page, "Google Earth Outreach Launch with Tides Canada" album, 7 of 25.