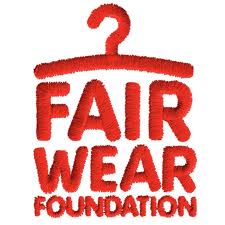 The Fair Wear Foundation (FWF) has recently produced a short film which presents a clear summary of what they do, how they do it, and the reasons why. The organisation works towards fair labour conditions for garment workers. To define this they identify eight labour standards based upon the UN human rights principles. These objectives include maintaining a living wage, an end to child labour and the right for workers to form or join a union. The FWF supports brands in achieving these aims in an open manner and provides consumers with the information they need to shop ethically.
The position of the FWF is one of rational and constructive action, working in collaboration with many stakeholders to implement and monitor clear strategies for improvement. Brands who sign up may find they have work to do, but by signing up they are showing a genuine commitment to change. This is in contrast to the reactionary cut and run approach that is sometimes taken in response to exposure for labour rights abuses which can be more damaging to the workforce and does not help to address the long term issues.
When doing some customer research last year, I found that a lack of transparency in garment supply chains hampers efforts for change. I was told by many people that they didn't have the information they needed to make ethical purchases. There was also a lot of confusion about what to believe, for example, when a brand's ethical policy did not seem to reflect the reports in the news. The FWF provides consumers with a verification of labour conditions, however in the UK, there are still only a handful of brands signed up. This leads to another opinion repeatedly expressed to me: the lack of choice for ethical shoppers. If we as consumers want transparency and choice in the purchases we make, then maybe we should be the ones asking brands demonstrate their commitment to ethically produced fashion. One way may be to sign up for the FWF code.
Source: Fair Wear Foundation