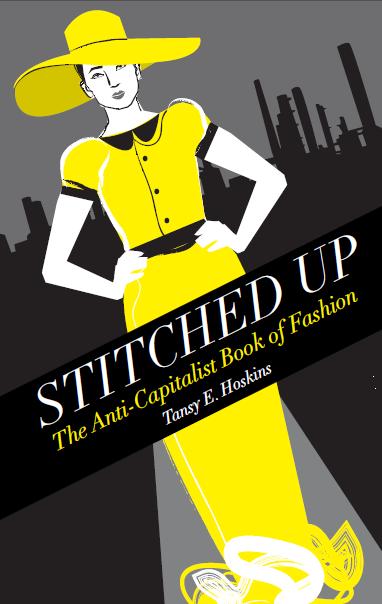 There is a lot of online buzz surrounding a new book on the fashion industry – Stitched Up – The Anti-Capitalist Book of Fashion, by Tansy E. Hoskins.
An event to launch the book is being held tomorrow in London, with a panel discussion featuring a host of special guests: fashion designer Katharine Hamnett, Susie Orbach, (Psychotherapist, activist, author of 'Fat Is A Feminist Issue' and 'Bodies'. Founder of Anybody), Dunja Knezevic (President of The Models Union), Leah Borromeo (Journalist and Director of 'Dirty White Gold'), and Nadia Idle (Love Fashion, Hate Sweatshops – War on Want)…click here for all the details, and here to join the event – held tomorrow (Thursday, February 13th) from 7:00pm until 10:30pm at 16-18 Heneage Street, London, UK.
At the event, Dirty White Gold will be screening a 10 minute teaser on their upcoming film.
About the book //
Moving between Karl Lagerfeld and Karl Marx, Stitched Up delves into the alluring world of fashion, exploring consumerism, class, and garment factories to reveal the real beneficiaries of exploitation.

Stitched Up dissects fashion's vampiric relationship with the planet and with our bodies to uncover what makes it so damaging. Why does 'size zero' exist? Is fashion racist? Why do 'we' consume so much?

In a compelling conclusion Stitched Up explores the use of clothing to resist. Can you shock an industry that loves to shock? Is 'green fashion' an alternative? What would a real fashion revolution look like?
Click here for details on requesting a review copy of the book.