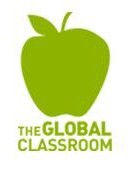 Just in time for the new school year, Free the Children has launched an updated We Day website, showcasing their lesson plans for elementary and secondary school educators and learners.
Topics include the Millennium Development Goals, children's rights, clean water, hunger, education and community mapping, among others.
This is what it's all about—empowering educators to empower learners. Although the lessons and activities are not published through the Creative Commons, they are downloadable for free in PDF.
Here are some videos on child labour and globalization, presented by Dr. Jonathan White, Professor of Sociology and Political Economy at Bridgewater State University:
Will your students be participating in We Day this year? If not, these lessons will surely inspire them to want to get involved.