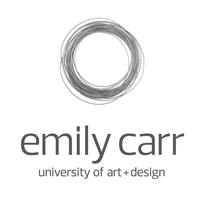 On January 17, 2013, Kate Fletcher will present at Emily Carr University in Vancouver, Canada, through the TD Speaker Series/Designer in Residence Program.
"Over the last 15 years, Kate's original thinking and progressive outlook has infused the field of fashion, textiles and sustainability with design thinking, and come to define it. Kate is one of the founders of the 'slow fashion' movement and instigator of directional sustainability projects, including Local Wisdom, which has engaged hundreds of people worldwide with the 'craft of use' and 'post-growth' fashion and was shortlisted for the Observer Ethical Awards in 2010." (Emily Carr)
When? January 17, 2013 – 7:00pm – 9:00pm
Where? South Building, Room 301, Emily Carr, 1399 Johnston Street, Granville Island –Vancouver, Canada
This event is free and open to the public but you must register your place online – space is limited!
Click here to learn more.
See you there!