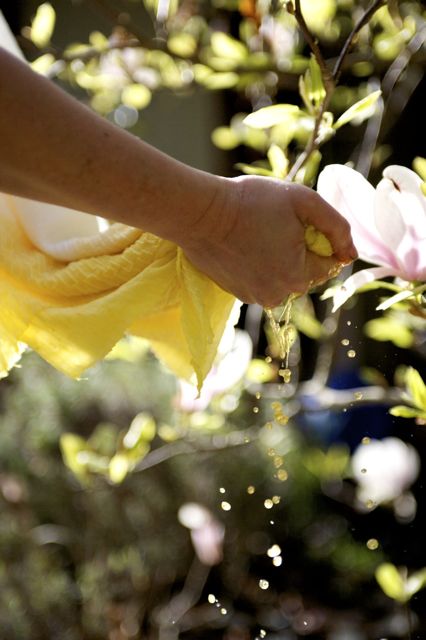 Sasha Duerr's The Handbook of Natural Plant Dyes: Personalize Your Craft with Organic Colors from Acorns, Blackberries, Coffee, and Other Everyday Ingredients is an absolute must have for fashion and textile artists, designers, students and educators.
In an interview with Timber Press (the publisher) Duerr was asked why she wrote this book, and while her answer is powerful, it also presents an opportunity for mainstream fashion to harness its cultural foundation:
"Books and information on natural dyes are diverse, and dye-producing plants and color recipes differ from region to region. As my love of natural color grew, I realized that many dye recipes have been lost to particular cultures and areas of the world. Through creative re-engagement we can begin to revive these recipes and reconnect with the long history of handmade beautiful and non-toxic color sources. (We can also be innovative and create awe inspiring fresh and contemporary designs!)" (Sasha Duerr)
Duerr is the founder of the Permacouture Institute, an education non-profit working toward "regenerative design in fashion and textiles." If you're not yet familiar with their work, please click here and visit their beautiful site, and here to visit the blog to read the entire interview with Timber Press.
Photo Credit: Tristan Davison
Photo Source: The Permacouture Institute