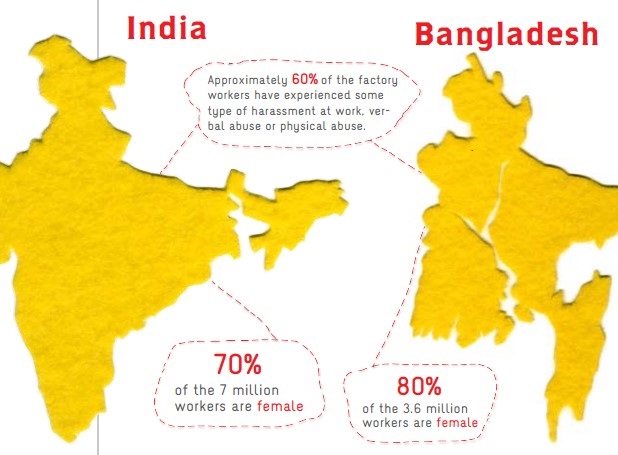 You might recall this post from 2011 announcing a grant had been awarded to the Fair Wear Foundation for work in India and Bangladesh, in partnership with SAVE and Cividep, in India, and the AMRF Society and Awaj Foundation, in Bangladesh.
Today, November 25th, is the International Day for the Elimination of Violence Against Women. To mark the occasion, the FWF has released preliminary results from the project, Preventing Workplace Violence.
From the report:
One of the most telling statistics found in the project's baseline research regards perceptions of yelling: only 20% of managers thought there was a lot of yelling in factories; 60% of workers thought it was common. Workers also reported that the vast majority of problems are with their immediate supervisors, who can change their behaviour when senior managers are on the factory floor. There is also a perception among many managers that while women may be yelled at, or occasionally hit, the environment is still preferable to other options available to poor uneducated women – like prostitution. (pg. 10)
An interesting read; check it out here.